NYFN Desires:
Learn-2-Earn about modern agribusiness through an all-inclusive value chain capacity development program. Learn about cross-cutting enterprise and investment opportunities.
Build genuine Goodwill, Trust and Friendship
Foster National Integration for National Building
Meet and Collaborate with Trainers, Partners, Investors, all Stakeholders (Local & International)
Guide the development and direction of the NYFN as a peer-led organization
Serve as role models and inspiration to emerging young farmers
Gain visibility for their services, skills, identity, desire and potential
drive the largest agro marketing ecosystem
Foster the sustainable growth and development of Nigeria through Agriculture
MORE INFORMATION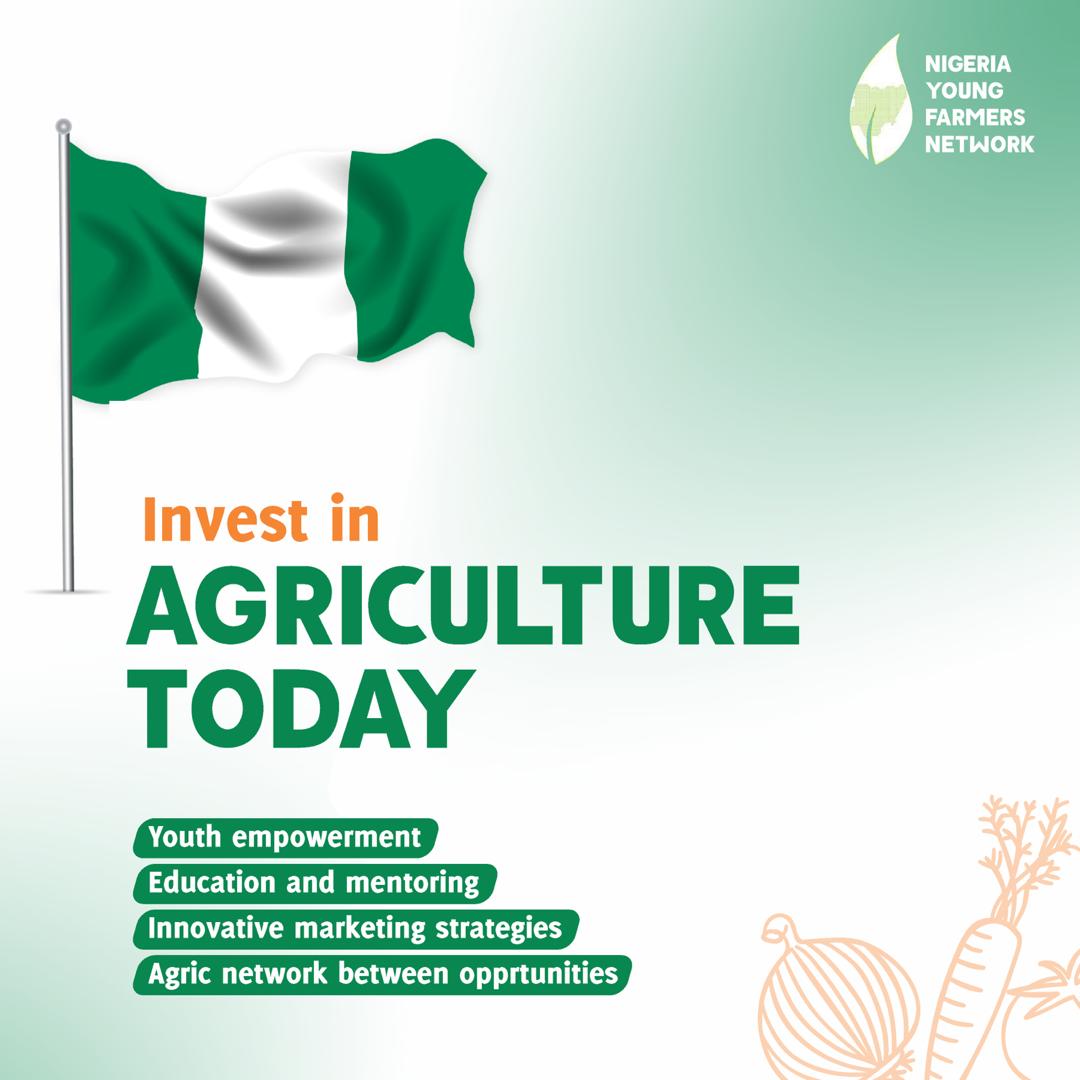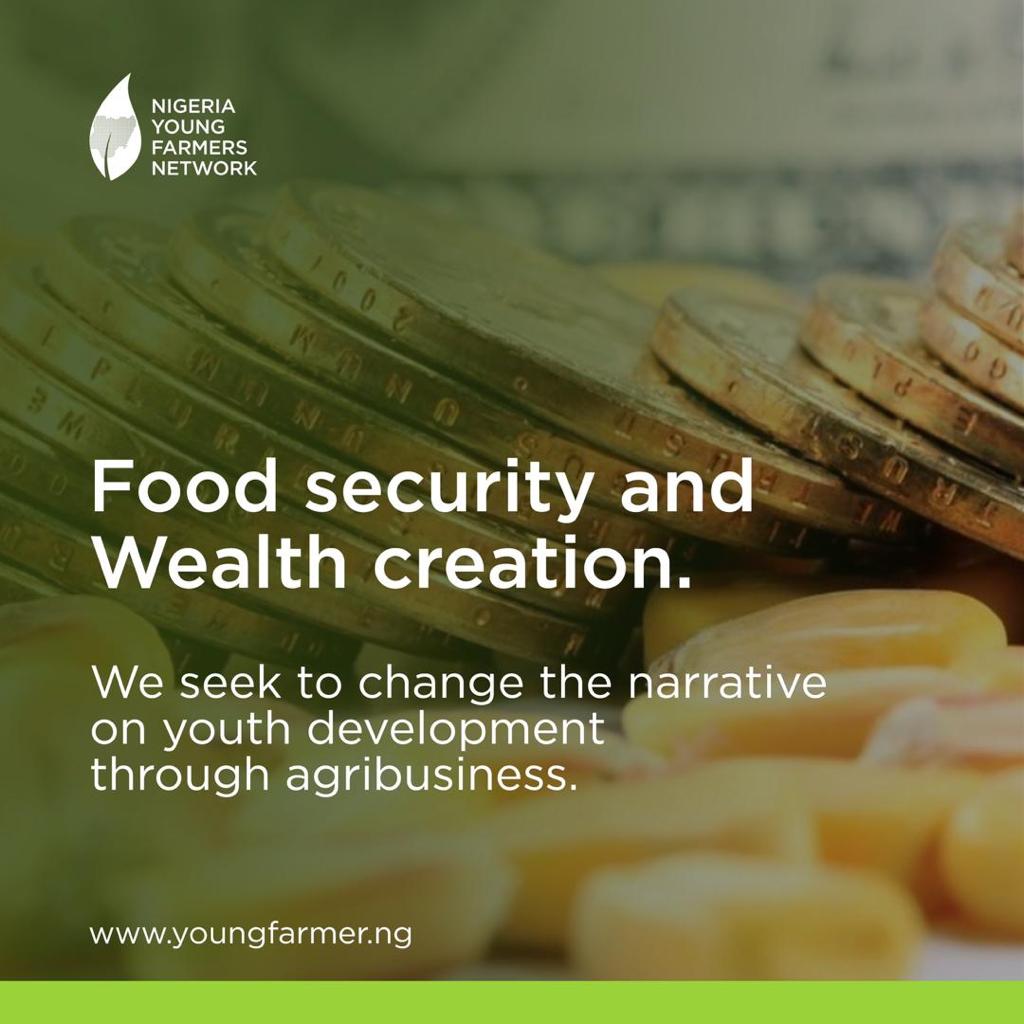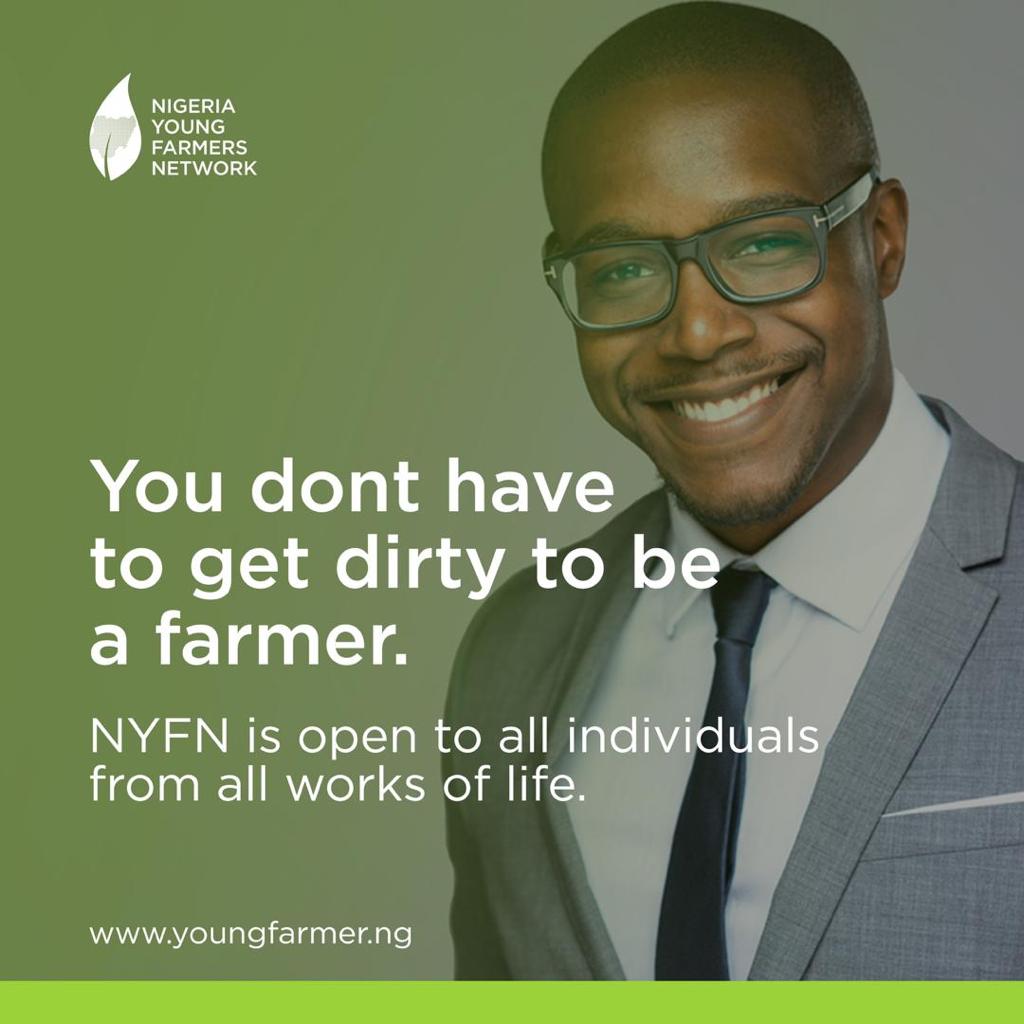 Presidential campaigns
Commitment to Project, Nigeria
0
Registered Young Farmers Nationwide

0
Unique products from our farmers networks

0
Acres of land available for agricultural use

About Us
Who We Are

The Nigeria Young Farmers Network (NYFN) was founded in 2014 and it brings together a diverse range of people who are united by their passion for progression and commitment to achieve inclusive and sustainable economic development through Agriculture.

Our Mission

To raise a Generation of young people that are Empowered, Motivated & Stirred to Operate with Natural Excellence through Agriculture. These exemplary leaders of excellence (at every age and every stage) are committed and involved with the process of national transformation through agriculture.

The Vision

To unleash the potential of Nigeria through youth engagement in modern Agriculture.

Discover nature
Our Youths Have Expertise In These Areas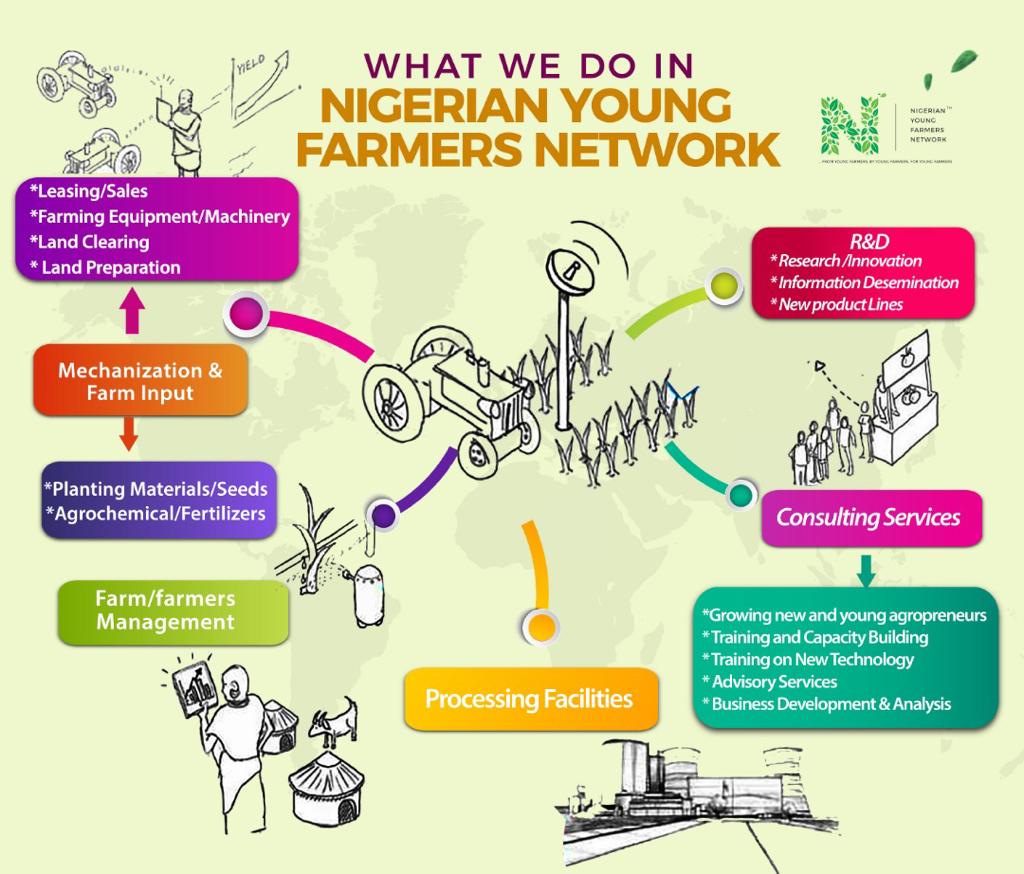 Sustainability and Climate Change
Have you ever wondered how you could be part of a network that ameliorates food security in Nigeria? You are right on track! NYFN is giving you a shot to impact agric value chain, improve food production and build substantial relationships and systems with processors and distributors in Nigeria but most importantly with keen interest in protecting our ecosystem.
Do You Have A Climate Idea In Mind?
NYSC & NYFN COLLABORATION
1. Make Agriculture attractive to young people
2. Foster National Integration
3. Bridge the knowledge gap in modern agriculture through public enlightenment and advocacy
4. Capacity Development and Vocational skills development,
5. Promote Agriculture as a business to mitigate unemployment and create wealth
6. Promote gender equality
7. Access to credit – venture capital, agribusiness loans, startup grants, investment funding, shared services.
NYSC Register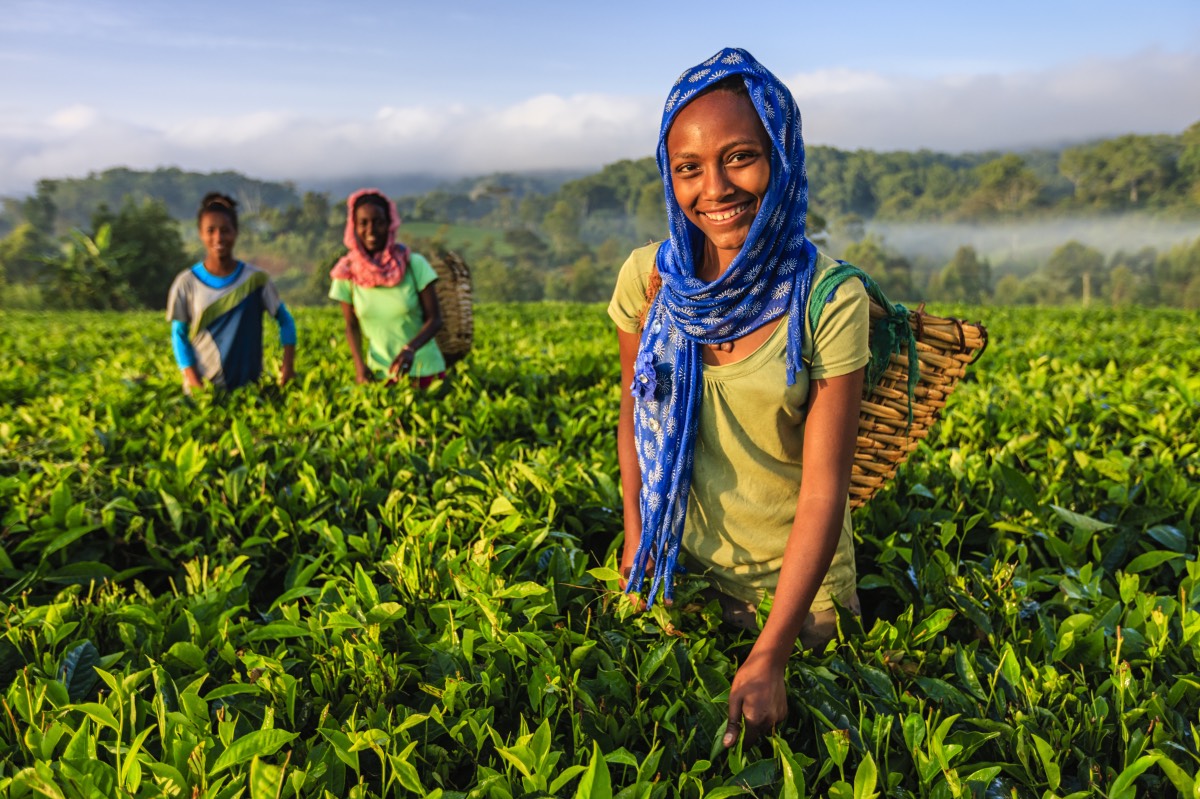 We present regular podcasts from industry experts who share their insights on specific aspects of agribusiness in Nigeria.

We engage local and global thought leaders and industry experts to provide tailored answers to critical questions raised by members.

We organize physical and online training for members, based on needs assessment and a tailored curriculum on agribusiness sector.

A monthly members physical and virtual meetings where members across the Country come together to deliberate.r.

Our partnership with relevant stakeholders is set to launch programs geared towards young Nigerians in schools for Agribusiness future.

Our Pride; NYFN Women is the entity dedicated to promoting, strengthening, supporting, empowering girls and women in Agriculture.

The G.E.A.R Strategy
NYFN Agricultural communities News
NYFN Young Governor
Apply by sending Letter of expression of interest. CV Contact Details. Other Relevant Info
Continue reading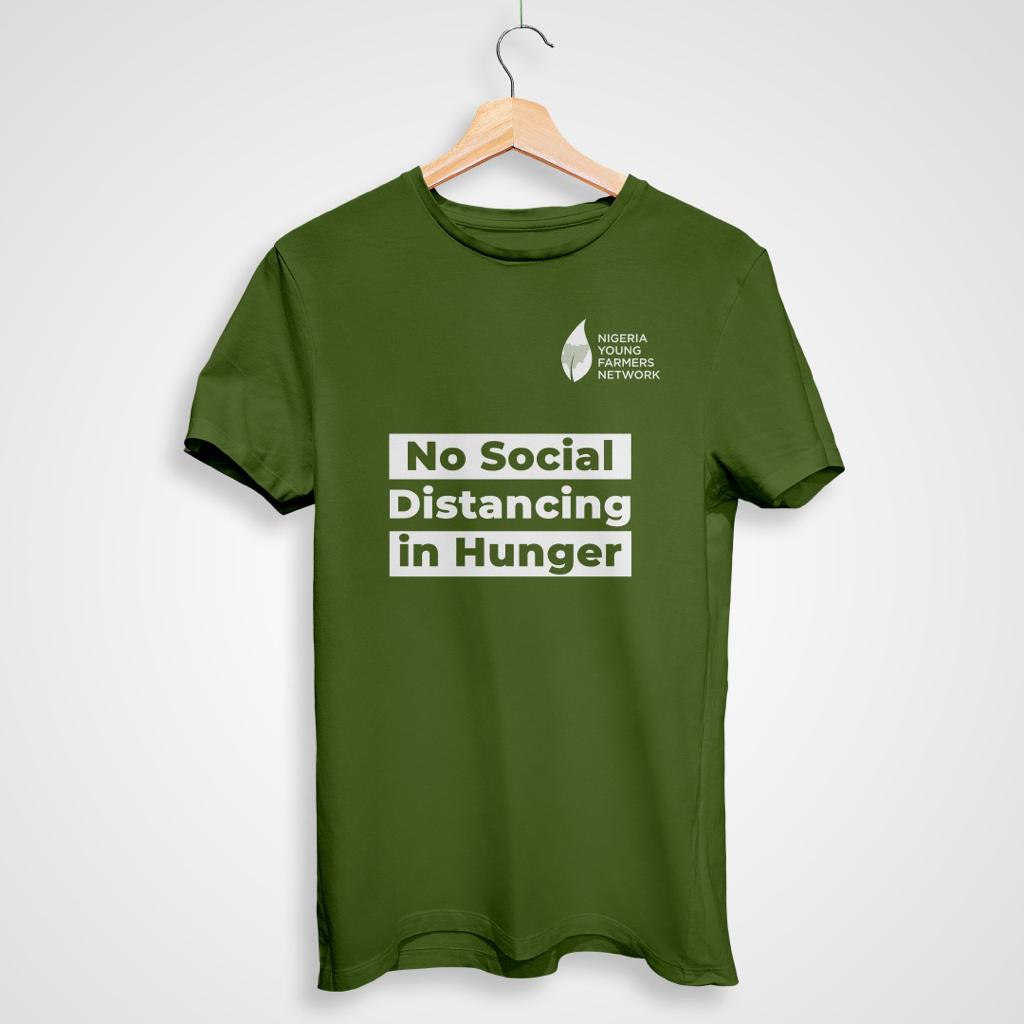 The Minister of Agriculture and Rural Development Speech
the Federal Government's economic diversification policy to agriculture,
Continue reading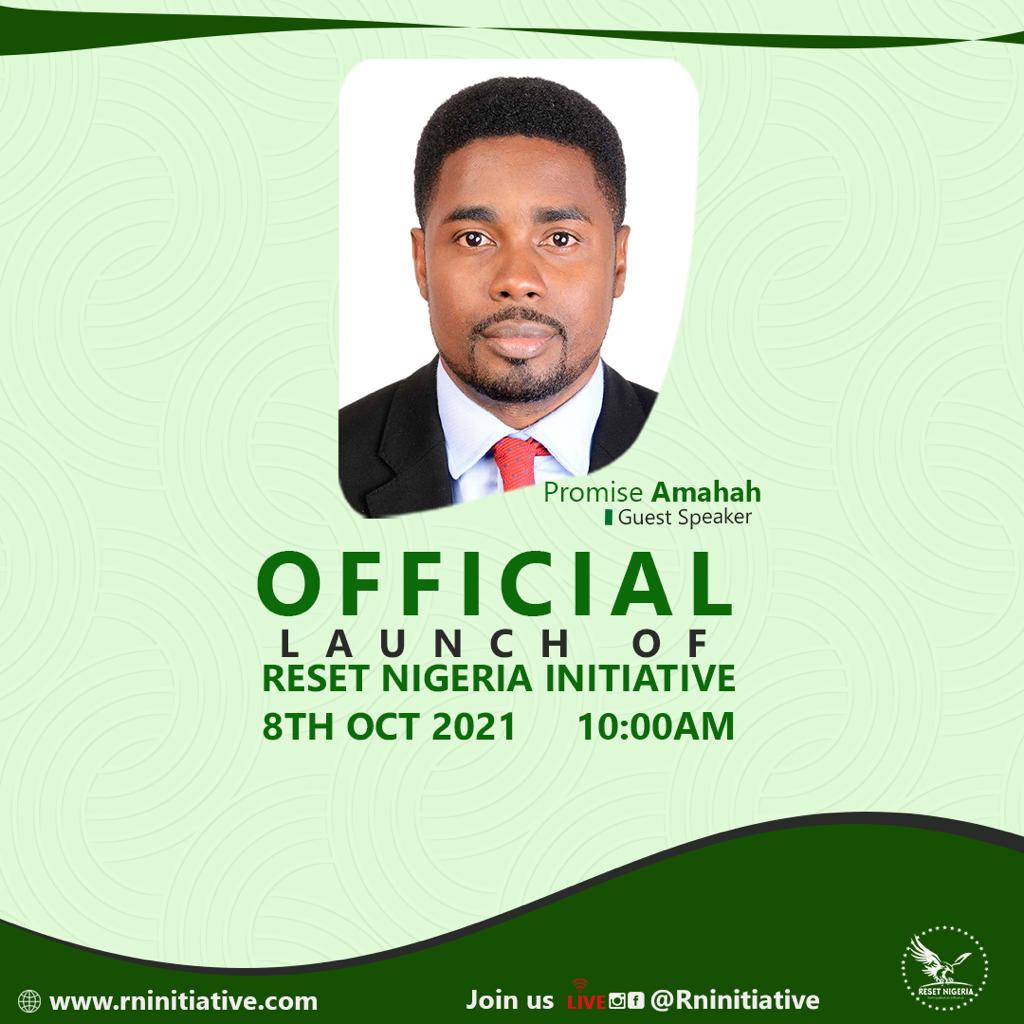 Reset Nigeria Initiative
Join us on Facebook and Instagram @Rninitative on the 8th of October, 2021 at 10:00 am WAT
Continue reading
NYFN is focused on addressing the SDG Goals 1,2,5 & 8 which are focused on eradicating hunger, poverty and also achieving inclusive growth. Hence, "Raise a Million Young Farmers Initiative" in batches.

Promise Amahah
— D.G NYFN
Join Your Local Chapter
We're Building A System
Get Everyone Involved
Register Here
Consultative partners
Partners who share their knowledge and experience in agriculture